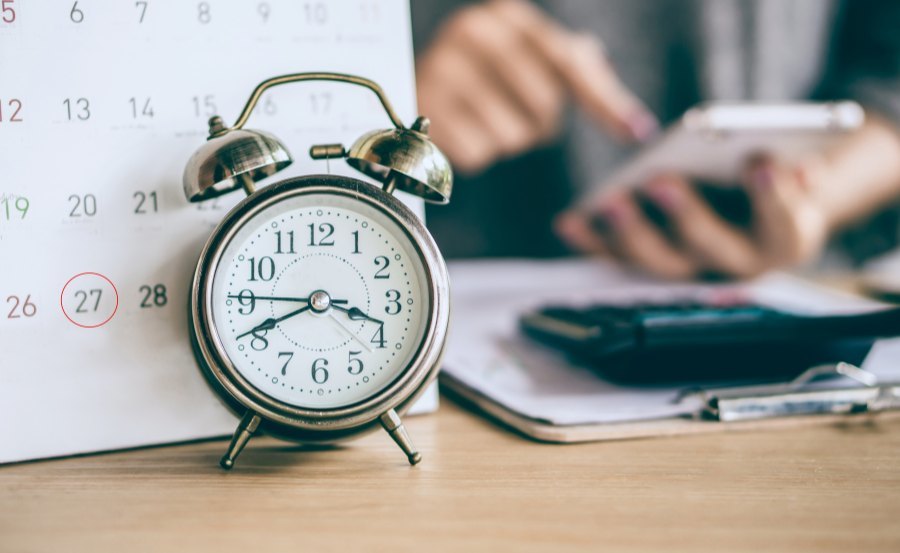 What Would You Do with an Extra Hour of Time?
The work day is long. An extra hour of time might not seem like a lot, but just how much can you get done within an hour of time? We sat down and brainstormed in the Bretford headquarters and came up with some practical solutions as well as some fun ideas.
Here are some things that you can do to be productive, in any capacity, with an extra hour of time you save with pre-wired carts:
1. Start Deploying Electronic Devices
When you have a pre-wired cart or station it can be easy to immediately begin deployment of devices. With the extra hour of time, you can easily prepare any spreadsheets, name tags, or other systems of organization to ensure electronic devices are properly managed in the pre-wired cart.
With the extra hour you save from investing in a pre-wired charging cart, you can prepare to deploy the large fleet of electronic devices in a short, efficient amount of time.
2. Drink Some Coffee; Relax
Imagine being able to receive a shipment of brand new technology carts, opening them already pre-assembled, inserting the devices, and moving on to a nice cup of coffee at your desk before the day starts. This can happen if pre-wired charging carts are purchased.
When considering pre-wired technology carts, consider how long it will take to wire the amount of charging carts or charging stations ordered. Imagine that it takes roughly three hours to wire five charging carts, times that by the amount of carts ordered and you have a rough estimate of how much time will be spent wiring the carts.
You could either wire carts or have a relaxing morning or afternoon with pre-wired technology carts.
3. Charge More Electronic Devices
Device charging can be a very complicated process when the right plan is not in place. When you factor in pre-wired charging carts into the plan, you will have time to dedicate the extra hour to charging more devices.
Mobile device deployment is something that should happen as effectively, and efficiently as possible. With secure charging at your fingertips from the time the box is opened with pre-wired mobile carts, you can take the extra hour of time to ensure that all devices are charging in the carts for fast deployment.
Planning daily occurrences and checking in on upcoming meetings is an important part of the day. Bretford pre-wired charging carts are here to help with quick set-up time so that you can go about the daily routine that you have.
Planning your day could involve mapping out the deployment of devices, or ensuring there is a plan in place that everyone is aware of to manage devices with the new carts.
Planning your day might include the charging carts, or it might not. Either way, having a good plan for the day takes time and energy in the morning or afternoon. Pre-wired charging carts allow you to have this time.
5. Configure Extra Tools on Your Technology Cart
Provisioning and syncing could be of great importance to you and your device management. If this is the case, you might need to dedicate some extra time to setting these systems up. This can potentially take hours to do. Having the extra amount of time from investing in pre-wired carts can save you both energy and stress.
With the extra hour of time you save, you could have all provisioning tools set up in the amount of time it would have taken you to wire all of your carts. When considering purchasing a pre-wired cart, think about what other systems and solutions need to be set up in order to maximize productivity.
There are many different things that can be done with an extra hour of time. No matter what it is, it will, in the long run, help smooth out your week and potentially your month of work. Pre-wired charging carts and charging stations are the ultimate helper when it comes to saving time and energy.
Save time. Charge smart. Contact us today by calling (847) 678-2545 to find out how you can maximize your working hours.
The post What Would You Do with an Extra Hour of Time? appeared first on Bretford.